Asian Stocks Surge, Kiwi Dollar Plunges After Employment News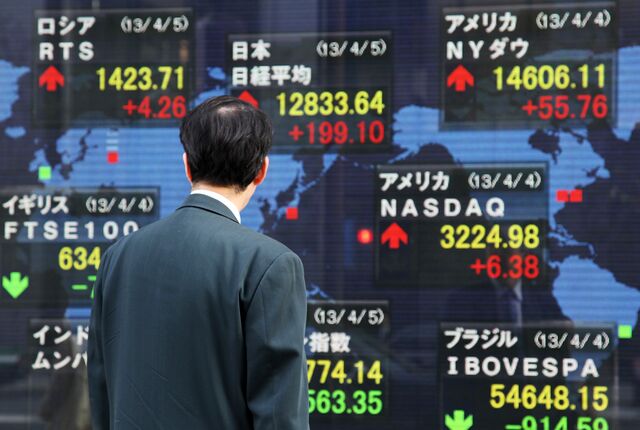 Asian stocks rose as a first-day surge by units of Japan Post propelled Tokyo shares higher, extending a global rally that added almost $250 billion to equities on Tuesday. New Zealand's dollar weakened for the sixth time in seven days after a drop in employment and dairy prices.
All 10 industry groups on the MSCI Asia Pacific Index advanced. The Topix index rallied after Tuesday's holiday as Japan Post's banking unit and holding company jumped at least 17 percent in the biggest initial offering of the year.
Taiwan shares jumped on an announcement that President Ma Ying-jeou will meet China's President Xi Jinping in Singapore on Saturday. The kiwi headed for its weakest close in almost a month, while Asian emerging-market currencies gained. Gold rose with industrial metals.
The MSCI Asia Pacific Index climbed 1.4 percent by 10:58 a.m. in Tokyo, headed for its biggest daily gain since Oct. 23. The Topix rose 1.4 percent, clawing back some of Monday's losses, while the Hang Seng China Enterprises Index surged more than 2 percent.
Shares of Japan Post's insurance unit soared 44 percent. The Japanese government raised 1.44 trillion yen ($12 billion) from the three-pronged IPO, which was oversubscribed within days of going on sale last month. The offering was part of Prime Minister Shinzo Abe's efforts to convince Japanese to put more of their savings to investments.