China's Manufacturing Remains Steady At 36-Month Low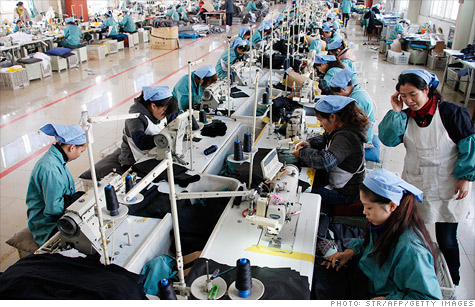 China's official factory gauge stabilized around a three-year low as government stimulus measures showed signs of steadying the weakness in manufacturing.
The official purchasing managers index climbed to 49.8 in September, the National Bureau of Statistics said Thursday, compared with the median estimate of 49.7, which was also the level in August. Readings below 50 indicate contraction.
A separate PMI gauge from Caixin Media and Markit Economics also showed improvement from its initial reading, with the final September number climbing to 47.2.
The reports signal that five central bank interest-rate cuts since November and the government unleashing new rounds of infrastructure spending are gaining traction, helping to cushion the world's second-largest economy.
Still, excess capacity and factory-gate deflation are pressuring China's manufacturers, adding headwinds for the government's 2015 growth objective of about 7 percent.
Meanwhile government's non-manufacturing PMI reading for September was unchanged at 53.4, reflecting the relatively stronger performance of services industries throughout the economic slowdown. New export orders for services jumped to 51.1 from 46.6.