Crude Oil Pulls Back As OPEC Meeting Looms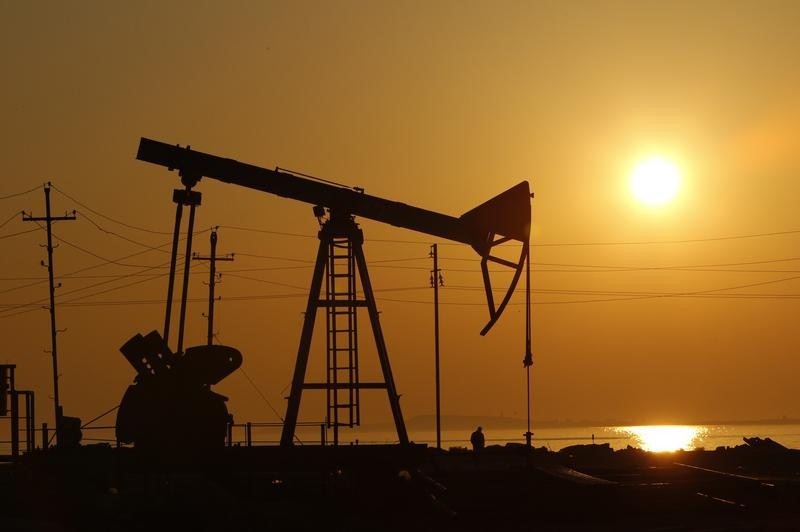 Crude oil rebounded in Asia on Monday with an OPEC meeting this week in focus for statements on demand and supply in the coming year, though no cut to production levels is expected for now.
On the New York Mercantile Exchange, crude oil for delivery in January rose 0.35% to $41.86 a barrel.
In Japan, industrial production for October rose 1.4% month-on-month, below the 1.9% gain seen, while retail sales jumped 1.8%, well above the 0.8% year-on-year increase expected.
In the week ahead, investors will focus on Friday's U.S. nonfarm payrolls report for November, the last jobs report before the Federal Reserve decides on interest rates at its December 15-16 meeting.
The outcome of Thursday's European Central Bank meeting will also be in focus amid speculation the central bank could ramp up its monetary stimulus program.
On Monday in the euro area, Germany is to release preliminary data on inflation as well as a report on retail sales.
The U.S. is to publish a report on manufacturing activity in the Chicago region as well as private sector data on pending home sales.
Last week, oil prices fell sharply in low-volume trade on Friday, as concerns about a global supply glut continued to pressure prices. The possibility of higher interest rates in the U.S., a stronger U.S. dollar and slower global economic growth, especially in China, further weighed.
The U.S. Energy Information Administration said that crude oil inventories rose by 961,000 barrels last week, the ninth straight weekly gain. Total U.S. crude oil inventories stood at 488.2 million barrels, remaining near levels not seen for this time of year in at least the last 80 years.
Elsewhere, on the ICE Futures Exchange in London, Brent oil for January delivery sank 60 cents, or 1.32%, on Friday to close the week at $44.86 a barrel.