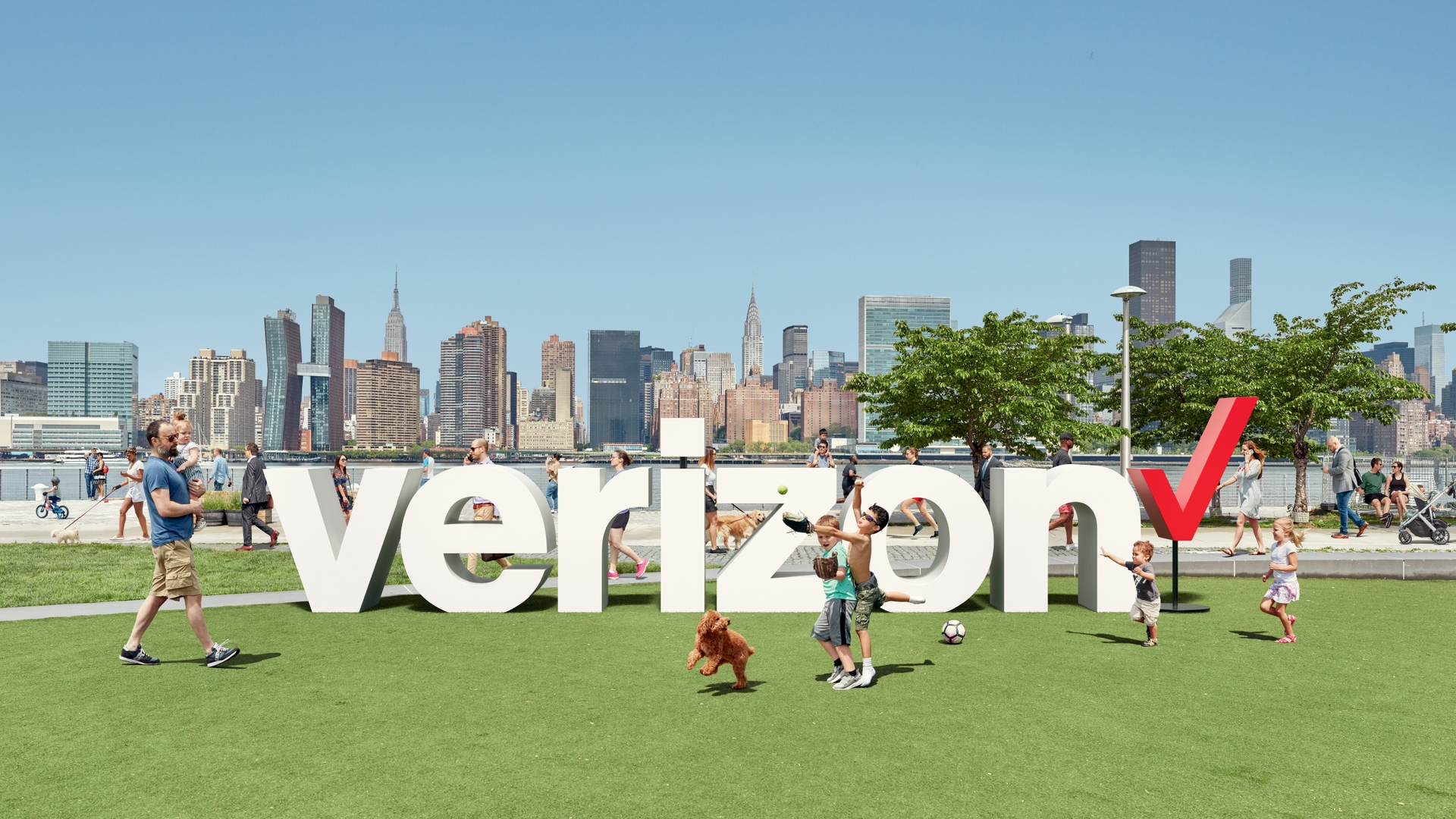 There were two recent, diametrically opposed articles about Verizon performance in 2019. One was from Barron's. The other was from Verizon CEO Hans Vestberg on LinkedIn. It all depends on the angle through which you see the world. What these two pieces say both appear to be credible, and yet are completely opposite each other. Let's take a closer look and see if we can find the truth.
I have known Verizon and their executives for decades. Today, they are still thought of as a performer in wireless and telecom. In recent years they have been trying to find new areas of new growth, as have their competitors. That's why they acquired AOL and Yahoo. However, those additions obviously didn't work.
In the middle of all that chaos a couple years ago, previous Verizon CEO Lowell McAdam told CNBC viewers that we should expect a few years of slow growth. As it turns out, he was right.
Barron's says Verizon's stock price didn't rise much in 2019, especially compared to competitors. This is objectively true. Barron's also says investors should not expect any changes in 2020. The question here is why? After all, 5G is the hottest thing in the world right now.
The CEO has a tough job. Holders of this most senior corporate office must both demonstrate short-term growth to keep investors satisfied while also preparing the company to continue showing growth for the long term. Not an easy task, particularly for larger companies.
Why is Verizon's growth weak compared to that of competitors?
As an industry analyst, I have followed Verizon for decades. In fact, I have followed every competitor the same way. I like Verizon, the people and the executives. Over time, I have spoken at many of their meetings, sharing my thoughts on the changing industry, new opportunities to tackle and risks to avoid.
Over the last couple decades, they have historically had ups and downs but have generally grown. Under CEO Ivan Seidenberg, Lowell McAdam's predecessor, the company grew into a telecom leader. In recent years however, Verizon growth was there, but the company seemed to be off track, especially compared to their competition.
When Hans Vestberg took over as CEO roughly a year ago, I was once again excited and couldn't wait to see the turnaround. He seems to understand the mistakes the company has made in recent years and is trying to correct things going forward.
That's what he discussed in his LinkedIn piece. Communicating with the marketplace is good. I think CEOs need to do more of this. Keep investors, workers and customers up-to-speed on their changing goals and their progress.
Both Barron's and Hans Vestberg are right about Verizon
Now comes the tough part to understand. The truth of the matter is, both the Barron's and Vestberg piece were accurate, talked about slow growth and the other about the things they have accomplished to date. So, what does that mean exactly?
It means, according to Barron's, that the slowdown has not ended. It also means, according to Vestberg, that the company has had some successes over the last twelve months.
While these successes are great for the long term, however, they have apparently not made a dent to stem Verizon's current slowdown and are not expected to do so over the next year either.
Verizon's previous mergers with companies like AOL and Yahoo show they were looking backwards, not forwards for growth. These deals reminded me of the overly generous final contracts that professional sports teams too often award athletes who are long past their prime, rewarding them for services rendered but vastly overpaying for what can only be diminished future returns. These were companies who had already seen their brightest days. They are currently fading into the sunset. Going forward, Verizon needs to be looking ahead for growth, not backward.
Slow growth is challenging to a company, especially if the direct competitors are showing strong growth in the meantime. And that's what is happening in the industry today.
In general, the wireless industry has been showing strong growth, but the areas of strength often change over time. Some companies do a good job staying with the growth wave. Others struggle as the change wave moves on without them.
Wireless industry growth wave is strong but ever changing
I think this is what is happening with Verizon. The good news is, this can be turned around and it can happen relatively quickly, IF they understand where they are and what they need to do going forward.
Investors, workers and users expect industry leaders to lead. That's what is so confusing. The Barron's story begs the question, why does AT&T seem to be on a rapid transformation, expansion and growth wave while Verizon is not yet?
Let's take a closer look at the marketplace.
AT&T acquired DirecTV and Time Warner, renaming it WarnerMedia and launching HBO Max and so much more. They are reinventing themselves and becoming a much larger and stronger company in the worlds of wireless, telephone, communications, Internet, news, movies, entertainment and so much more.
AT&T has strong growth of 45.9%, according to Barron's.
T-Mobile and Sprint have been wrestling with lawmakers trying to get their merger approved in recent years. That being said, T-Mobile's performance was still pretty good to date. They are a creative marketer but are also still limited to wireless. However, T-Mobile is showing stronger earnings than Sprint who is still struggling.
T-Mobile's growth has been 21.7%.
Sprint's growth has been 10.8%.
Verizon Wireless is one of the two biggest wireless providers in the USA. The other is AT&T. Their investors expected performance similar to AT&T. And that's where the confusion starts.
Verizon growth has only been 13.7%.
As a benchmark, the Dow Jones Industrial Average returns were 25.2%.
So, if wireless continues to grow at a high rate, why is Verizon struggling?
Why has only AT&T surpassed the Dow?
What are the chances for stronger performance of competitors in 2020? As the industry moves into high gear with 5G, now is the time to hit the ground running for every competitor.
Wireless carriers are no longer on same growth path
Yesterday, wireless carriers were all on the same growth trajectory. But going forward the wireless carriers are on different growth paths. They can no longer be lumped together.
AT&T is diving into new industries like news, TV, movies and entertainment with WarnerMedia, CNN and more. In this regard, going forward, I see AT&T and Comcast being direct competitors. Comcast owns NBC Universal.
So, if you are only considering wireless service and 5G, AT&T competes against Verizon Wireless, T-Mobile and Sprint.
However, if you pull the camera back, they increasingly compete in a much larger playing field. In that case AT&T WarnerMedia and Comcast NBC Universal may be closer competitors to keep an eye on.
Will Verizon ride the 5G wireless growth wave in 2020?
Over time, the wireless industry has grown from 2G to 3G to 4G. This time, growth comes from more than just 5G. It also comes from offering more services like 5G wireless pay TV competing with cable TV. It comes from new thinking in other industries. It will come from expanding into new areas, new services, new industries and more.
That expanded world created by 5G wireless is what I am focused on every day. Companies from all over the spectrum are rushing to get on my radar and tell me their growth strategies. I see so much excitement and growth going forward for many players.
I sincerely hope Verizon can succeed. Get back on the growth wave. It has been a rough decade for them as the world continues to change.
They are one of the key wireless players with a good network and good people. They have the revenue and should be charging ahead on every level. So, they have been thrown by their horse for past mistakes like AOL and Yahoo.
They need to get over it and get back to work. It's time. It's time to get back on their horse and be one of the industry winners once again.
Going forward, it's all up to Hans Vestberg and his team of Verizon executives. You have great raw material to work with. You could be great once again. You just need to execute.
Could 2020 be the year of the great Verizon turnaround? Let's see what Vestberg and Barron's say at the end of the year.
Jeff Kagan is an Equities.com columnist. Kagan is a Wireless Analyst, Telecom Analyst, IoT Analyst, Industry Analyst, Influencer, speaker and consultant. He follows wireless, wire line, telecom, Internet, pay TV, cable TV, IPTV, Cloud, Mobile Pay and communications technology. Email him at jeff@jeffKAGAN.com. His web site is www.jeffKAGAN.com. Follow him on Twitter @jeffkagan.
_____
Equities Columnist: Jeff Kagan
Source: Equities News